Students to benefit from video podcasting of lectures
09 Jan 2018
Innovative enhancement to the University's lecture capture system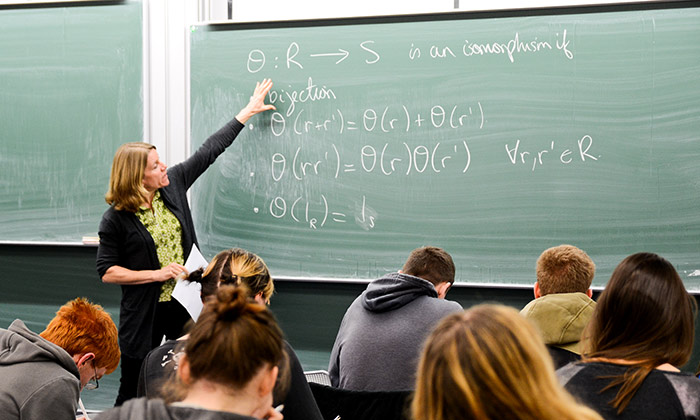 In response to student feedback, more than 30 teaching spaces have been fitted with cameras that will allow a video of the lecturer to be recorded in addition to the usual audio and projector screen recording.
The cameras have been installed in larger lecture theatres predominantly used for teaching maths, physics, chemistry and medicine – subjects where there is clear benefit to students of seeing what the lecturer is writing on the whiteboard or blackboard. Use of the cameras is voluntary, but teaching staff are encouraged to make use of them for the benefit of their students.
Professor Richard Reece, Associate Vice President for Teaching, Learning and Students, said: "I am very pleased that we have been able to respond to what both our staff and students have requested by introducing video podcasting. I would like to encourage all teaching staff to make use of this new innovation; where it is available and appropriate for their teaching style. I see these recordings as delivering real benefit to our students, particularly in STEM subjects where learning can be greatly aided through the building of visual concepts and equations. I look forward to its expansion to other teaching spaces across campus."
If you are due to present in a camera enabled teaching space, and you want your students to benefit from video podcasting, you need to login to the podcasting portal (at least 24 hours before the start of your lecture) and enable video recording for each teaching unit where you want it to apply.
View a list of all 322 Podcast Enabled Locations – click the camera filter to see where video podcasting is possible.
The podcasting team will be emailing anyone who has teaching scheduled in one of the camera enable teaching spaces, to encourage them to enable the new functionality.
Resources including a video guide and support article are available to help staff manage their podcast recordings: