It's Welcome Week!
13 Sep 2017
Let's make our new students feel at home here on campus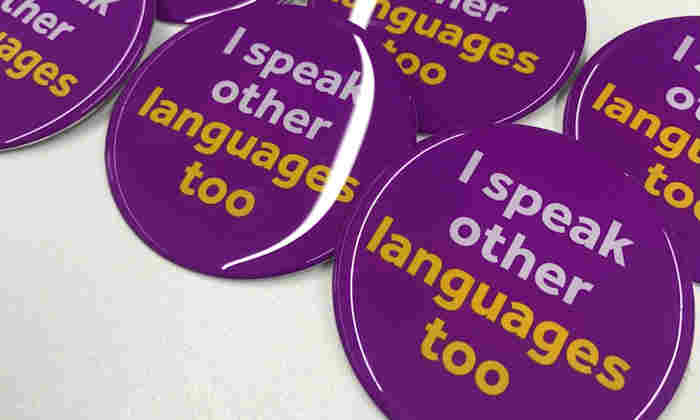 Welcome Week is here and we're ready to make our new students feel at home.
We've been overwhelmed with the number of staff from across the University so far showing their commitment to helping new students this September by requesting purple AskMe badges and preparing open to any questions that may come their way. We all have something to offer our students, and it's not too late for you to get involved!
This year there is a new initiative to help our international students - AskMe badges for staff who speak a second language.
Want more information?
You're not expected to know everything that a student may ask – being part of AskMe is all about being a friendly face to make our students' first few weeks at University that bit easier. We'll be sending daily updates throughout Welcome to help you prepare for frequently asked questions, so make sure you've signed up to receive these emails.
Need a badge?
If you don't already have a badge, there may be some available in your department so please ask around.
If you can't get hold of one, just get in touch and we'll let you know where to get hold of one. Contact:
Do you speak an additional language?
This year we're also trialling an exciting new initiative to welcome our European and International students, by asking staff with a second language to wear an additional badge stating that they speak another language, too.
If you would like one of these badges, again contact: