The Sustainability Challenge begins!
19 Sep 2017
8,000 students, 9 buildings, 1 day - The Sustainability Challenge is today (Tuesday, 19 September)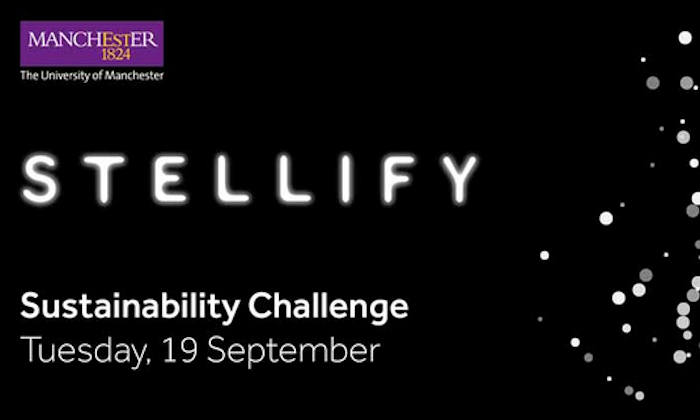 Today all of our 8,000+ first year undergraduate students are being invited to take part in the Sustainability Challenge, a 2.5 hour simulation activity based on building a new campus for the fictitious University of Millchester. 
Students will work against the clock in interdisciplinary groups to develop plans for a new campus, while global responses to climate change trigger a series of 'game changing' interventions. As well as introducing students to the challenge of sustainability, the event introduces students to the kind of university Manchester is: committed to making a difference and working across disciplines to solve problems. 
How you can help
The Sustainability Challenge is part of Stellify - bringing together a whole host of extra and co-curricular activities that students can explore and benefit from at Manchester, which give them the chance to broaden horizons, understand the issues that matter and step up to make a difference to the local and global community. It is also the first step towards achieving the prestigious Manchester Leadership Award.
We had an amazing turnout last year and want even more students to take part this year.  We have various resources available and would really appreciate your help in promoting the Sustainability Challenge to students.
Further information
Find out more about the Sustainability Challenge at:
Hear more about the Sustainability Challenge from Professor Ian Cotton, Academic Lead for Environmental Sustainability:
If you have any queries, please don't hesitate to contact us at: