Six structures at Jodrell Bank given heritage protection
02 Aug 2017
Announcement made on the 60th anniversary of when the Lovell Telescope was first used to collect radio signals from the Universe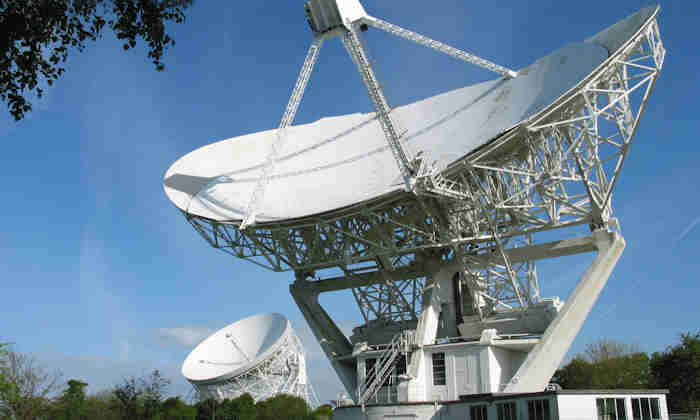 The Mark II Telescope has been given Grade I listing, the highest form of protection - joining the iconic Lovell Telescope which was listed at Grade I in 1988.
The observatory at Jodrell Bank is one of the earliest sites for radio-telescopes in the world, dating from when radio astronomy started immediately after the Second World War. It had a pivotal role in the development of the new science of radio astronomy, which was one of the first steps towards modern Astrophysics, revolutionising our understanding of the Universe.
The site was purchased by The University of Manchester in 1939 and used first for radio astronomy in 1945 when Bernard Lovell, who worked for the University's physics department, moved to escape the radio interference that occurred in Manchester city centre. 
Heritage Minister John Glen said: "These listings will protect and celebrate the heritage of this significant site and help inspire the next generation of scientists and astronomers."
Crispin Edwards, Listing Adviser at Historic England, said: "Jodrell Bank is a remarkable place where globally important discoveries were made that transformed radio astronomy and our understanding of the Universe. We are celebrating the history of the site and its impact on the world by increasing its recognition on the National Heritage List for England."
Professor Tim O'Brien, Associate Director of the Jodrell Bank Centre for Astrophysics, said: "We are delighted and very proud that the pivotal role played by Jodrell Bank in the development of radio astronomy has been celebrated with these new listings."
Professor Teresa Anderson, Director of the Jodrell Bank Discovery Centre, added: "Jodrell Bank has welcomed millions of visitors, drawn by its landmark scientific structures. Science is a hugely important part of our cultural heritage and we are very pleased to see that recognised and protected with these new designations."
Read more: