Spanish surprise for professor on forty years of field trips
10 May 2017
Professor Ernie Rutter honoured by celebratory dinner with Galician mayor to mark 40 years of student field trips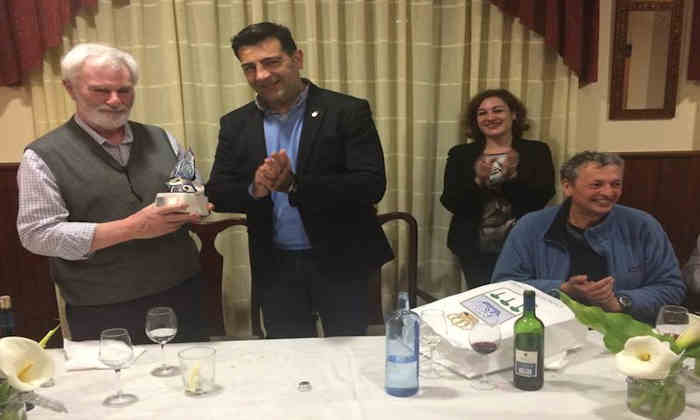 Professor of structural geology Ernie Rutter was delighted to be honoured by the Mayor of the city of Foz to mark his impressive record of 40 years of student field trips to Galicia in Spain. 
The mayor held a celebratory dinner and presented Professor Rutter with a ceramic fishing boat model made by a local artisan.
Professor Rutter has taken more than 800 students to Northern Spain on field trips, as the coastal transect from Cantabria to Galicia presents one of the most spectacular cross sections across a mountain chain in Europe, so is perfect for teaching. Geologists from the University of Oviedo first introduced Professor Rutter to the region 40 years ago.
Ernie said: "Since being introduced to the region, I have become familiar with the language, culture, people and places.
"It was a great surprise and honour for me that the city and mayor decided to celebrate visits by our students through the dinner and award. The students loved the occasion."