Next round of Staff Survey winners announced
20 Mar 2017
Over 40% of staff have now had their say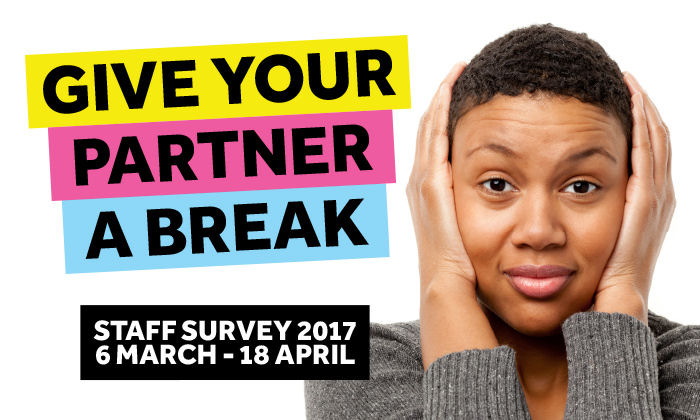 After two weeks, 42% of staff have had their say in the Staff Survey 2017.
On Friday, 17 March, the three winners in the prize draw were:
£250 voucher to spend on Red Letter Days or Super Break
Moyra James from the Alliance Manchester Business School
Sally Shelmerdine from Professional Support Services
£50 John Lewis voucher
Lee Paul from the Faculty of Science and Engineering
There's plenty of time to fill in the survey, which runs until Tuesday, 18 April, but don't forget there are some great prizes to win and the sooner you complete the Staff Survey, the more chances you will have to win.
Each Friday, three people will be picked in the prize draw. Two people will win a £250 voucher towards a mini break and one person will win a £50 John Lewis voucher. 
Have you received your Staff Survey?
The subject line will be 'The University of Manchester Staff Survey 2017 – Your invitation to participate'.
If you haven't received this email, look in your spam/junk email to see if it's there. If you've not received this email, contact Capita on 0800 587 3115.
Simply open the email and you'll find a weblink to the survey and your own unique password, which you'll need to access the questionnaire.
Just click on the link, insert your password and fill in the questionnaire.
Further information