WATCH: Ride the Purple Wave to glory!
20 Mar 2017
Get fit, have fun and make a difference with your campus buddies on the Great Manchester 10k Run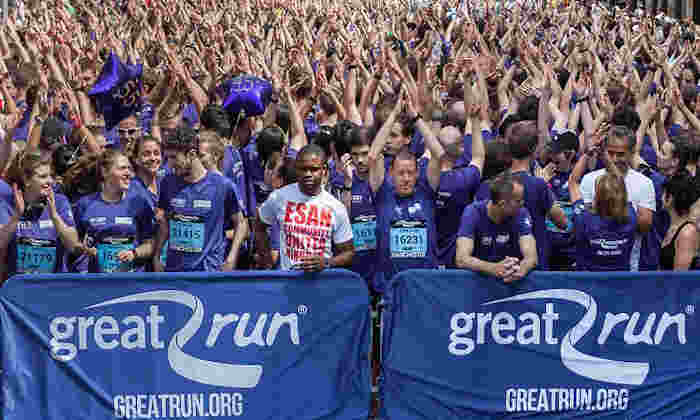 The University is looking to get over 3,000 students and staff running in the Great Manchester 10k Run in May.
"Last year we had 1,100 staff, students and alumni all running together – it was an amazing day," says Sport Participation Manager James Marenghi.
"We not only got fit, we felt a part of something – and raised a whopping £75,000 for charity – which made the effect of all those endorphins even greater.
"This year we are aiming to get 3,000 people running together in our own special University of Manchester Purple Wave and raise £150,000 for charity."
You can join the Purple Wave on Sunday, 28 May for the discounted price of £25 for staff, £20 for students, for the first 3,000 to sign up. You will get a FREE purple technical running T-shirt too! The standard entry fee is £38 so this is a significant discount.
A discounted price of £30 is also available to the first 200 alumni to sign up to run and raise money for scholarships, student support or research at the University.
There's lots of training support for everyone taking part, including running plans for you to follow and a number of running groups across campus for all levels of fitness.
More information
For more information, visit:
or email the UoM 10k team: