Staff benefits update – 3 January 2018
03 Jan 2018
This week there are offers to help kickstart your 2018 with Super Break, Pierre Alexandre and The Mindful Living Show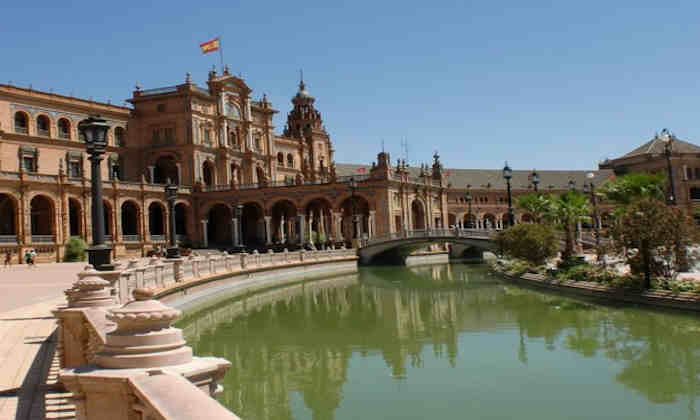 Travel
Super Break has some great deals for you to kick off the New Year. You can book 3 nights for the price of 2 on overseas breaks, book a Macdonald Spa Break or even a London break with Free Thames River Rover Ticket. They also have exclusive flights to Iceland and Sevilla. You can use your staff discount throughout the year on a wide range of great value flight and hotel packages in some of Europe's most exciting cities. Visit all your travel discounts and discover the range of options to find the perfect holiday to suit your needs. 
Pierre Alexander
The team of professional stylists at Pierre Alexandre Colour Bar Didsbury would like to invite you to their Pamper Experience. You can indulge yourself over 3 separate visits to the salon and sample a range of services at this exclusive spot in town – all for £39.99 (75% off). 
The Mindful Living Show
The Mindful Living Show launches in Manchester on 2-3 February 2018.  This event focuses on the benefits of mindfulness and meditation.  It will give you the opportunity to join others in learning and immersing yourself in mindfulness and new ideas around mental health and wellbeing. To find out more visit their website. Visit our secure staff only discount link for 20% off tickets for you (standard ticket price is £31.25 + VAT).
The Cinema Society
You can access discounted vouchers for ODEON, Cineworld, Showcase, Reel, The Light and VUE Cinemas and Empire Cinemas should be available early in January (or earlier if they can)! If you haven't done so already all you have to do is register with their site (using your work email address only) via our secure Staff Discounts link.  Once registered you can check your chosen cinema accepts Cinema Society online e-codes and then easily buy your cinema tickets through their site (you can even buy for your friends and family).  There's no minimum purchase and no subscription fees, you simply buy e-codes through the site when you fancy going to the cinema and exchange those codes for tickets. It's that simple!  If your chosen cinema is not currently accepting vouchers The Cinema Society will show the nearest cinema to you that does!
Hotpoint Privilege Club 
This is a members only scheme, offering exclusive pricing on over 850 different appliances including three great brands to choose from, Whirlpool, Hotpoint & Indesit. All appliances are pre-discounted via the Privilege Club and you can receive an extra 15% discount when using this month's secure voucher code on the Hotpoint discount page. 
Childcare vouchers
Childcare Vouchers are to be debated in Parliament on 15 January 2018.  The petition to keep Childcare Vouchers open alongside Tax-Free Childcare received over 112,000 signatures. If you are one of the 60% of parents who saves more with Childcare Vouchers than with Tax-Free Childcare and feels it is unfair for future parents to be deprived of the savings that can be made with Childcare Vouchers please read this guidance article. More information on childcare vouchers is also available via KiddiVouchers.
Staff discounts
You can access over 150 discounts via UniDiscounts and hundreds via Wider Wallet which is a private discount and benefits package that you have privileged access to.  If you haven't registered for your free membership yet, you can sign up to access leading High Street offers.  Offers of the month include saving up to 50% with Eurocamp!
You can keep up to date with all your benefits and discounts via Staff benefits.