News and updates from Media Services
01 Sep 2017
Over the summer, there have been significant upgrades to audio visual facilities across campus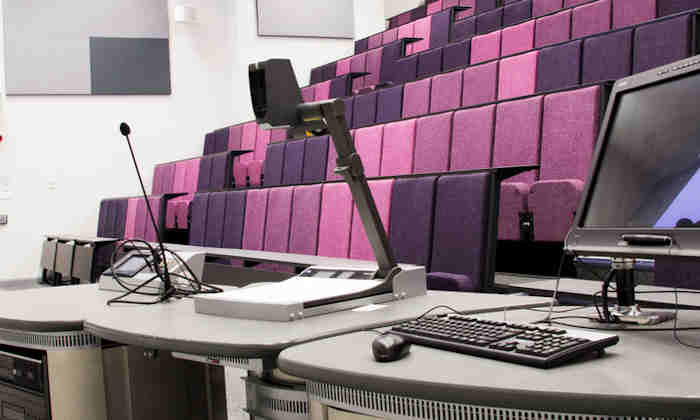 Teaching room summer upgrades
Varied locations including all seminar rooms in Alan Turing, Schuster, Chemistry and Stopford building lecture theatres have been upgraded, and an additional phase of seminar room improvements are scheduled in Samuel Alexander building.
Welcome Week
Media Services are gearing up for the varied and exciting activities for the start of the new academic year.
For the second year we will be supporting the ground-breaking Sustainability Challenge Event in which thousands of students new to the University will take part in order to raise awareness of environmental sustainability.
We will also be represented at the Welcome Fair, where new students will be able to participate in activities to win prizes.
For more information please contact us: