Has your child recently gone to university?
22 Aug 2017
We're looking for volunteers whose children have gone to university to help out at our next Undergraduate Open Days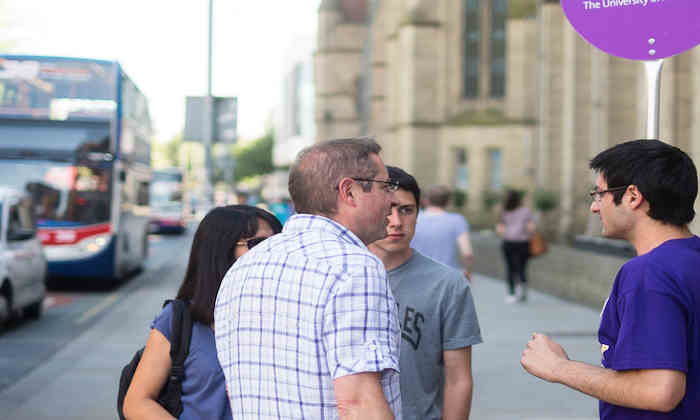 The next Undergraduate University Wide Open Days are on Saturday, 30 September and Saturday, 14 October.
We are looking for volunteers who have experience of their children heading off to study at university to represent the parent's stand as part of the Student Experience Exhibition in the Whitworth Hall. 
In the past, it has been invaluable for parents who have experience of this to provide information and guidance to those who are yet to encounter it. 
Full details are below:
Both days: 9am – 12pm (Early shift) 
12pm – 4pm (Afternoon shift)
If you are available and interested in helping, or have further questions, please email Christopher Farrington stating which date(s) and shift(s) you would be available for.