Staff benefits update – 3 May 2017
04 May 2017
This week there is a new offer with Trafford Golf Centre and the latest travel deals with UniDiscounts and Wider Wallet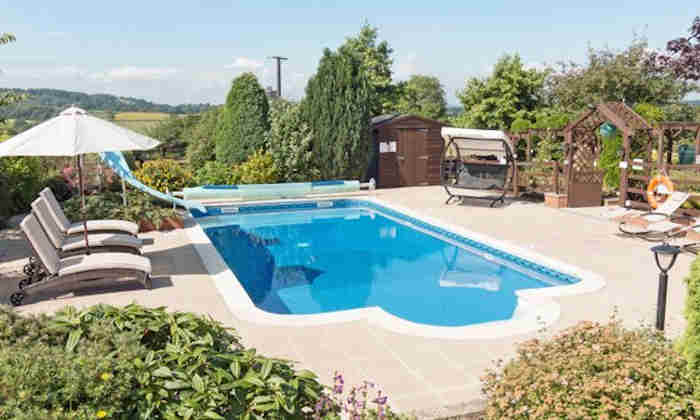 Travel
Save £100 on hundreds of July breaks with Cottages.com this weekend. The cottages.com summer sale promo starts on Friday, 5 May until Monday, 8 May 2017 at 10pm.  This will feature a selection of properties across the UK with reductions on arrivals between Friday, 30 June and Wednesday, 26 July 2017.  The reduction is valid for 7 night stays only - shorter durations are reduced by a smaller amount.  Visit cottages.com for full T&Cs and booking conditions.  Explore Prague at your leisure with an interesting and unique SuperBreak! The Czech capital is awash with landmarks that are sure to inspire and staff receive excellent discounts with SuperBreak which is why it's so popular with you! HotelExclusives.com has savings of up to 50% including Algarve, New Forest, Malta, Lake District, Cyprus and more.
Veg Boxes
Veg Box People has been supplying weekly bags of locally-grown veg to UoM foodies since the summer of 2015. You can order a weekly box of seasonal organic veg and collect from their pop-up stall outside the Greenhouse Cafe behind University Place every Tuesday. On their on-site visits (12-5pm) they also bring along a wide range of Trove Bakery bread and Red House Farm organic eggs that can be bought by all staff and students on the day.  Find out how to order veg boxes from £8 per week.
Sport
The Academy at Trafford Golf Centre is the North's Centre of Excellence for golf improvement, and is one of the most advanced golf teaching facilities in the country. They have an offer for you of four x 30 minute golf lessons and an amazing £35 of ball credit all for £99. For further details visit the Trafford Golf Centre page.
Home
You have access to the Hotpoint Privilege Purchase Club. This is a members only scheme, offering exclusive pricing on over 850 different appliances including three great brands to choose from, Whirlpool, Hotpoint & Indesit. All appliances are pre-discounted and all staff can save an extra 15% off using the designated voucher code.
Wider Wallet – travel deals
Wider Wallet recently replaced Perkz as your private discount and benefits package to run alongside the UniDiscounts.  They offer a wide range of better-than-public deals to help boost your spending power and increase your leisure options.  With Wider Wallet you can currently save 7% on holidays with Kuoni, Virgin Holidays, First Choice and TUI. Plus 10% with Eurostar and 15% with ABC Boat Hire. If you haven't registered yet you can access the secure Wider Wallet registration code via this link.
Keep up to date with all your Staff benefits!