Important information about Oxford Road closed section
10 Mar 2017
The section of Oxford Road between Booth Street and Charles Street will re-open overnight on Sunday 19 March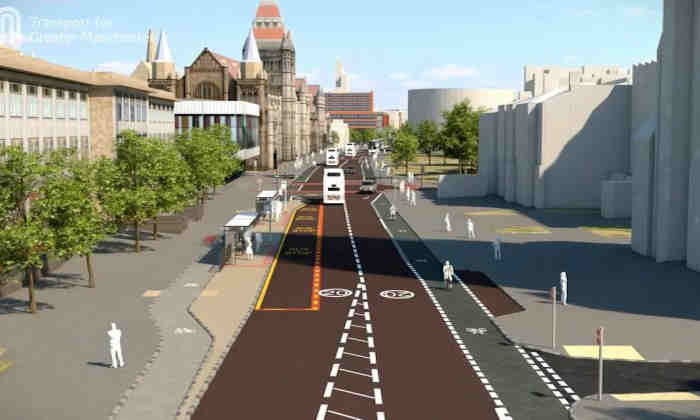 The closure, which enabled both Manchester Metropolitan University and the Circle-Square development to carry out important works, also presented an opportunity to continue resurfacing work within the same area.  The removal of the closure is two days longer than previously communicated, however additional time is needed to complete the required work in that area.
Completing construction on one of the most radical highway transformations the city has seen is only weeks away. 
During this time there will be the need for one final road closure to complete the resurfacing work - details of this will be provided in a future update.
Eleven of the 13 new bus stop platforms are also complete and in use with the remaining two due to open in April. 
Completion of carriageway works is set for the end of April.  In the meantime there will continue to be some disruption to pedestrians while footways are finished.  
There are also plans to install new lighting columns, street furniture, and the planting of many new varieties of trees.  
Plan your journey with live updates from Transport for Greater Manchester.