Foodie treats at Tuesday's street market
19 May 2017
The popular Levenshulme street food market is on campus on Tuesdays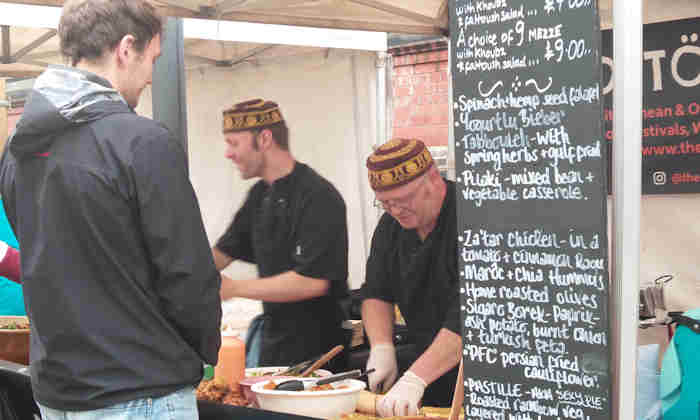 There's an exciting mix of familiar traders along with some brand new stalls. 
The market takes place from 11:30am until 2:30pm. 
The Levy Market lunchtime specials have been hugely popular with both students and staff. With select traders selling the very best in Manchester street food, produce, coffee and confections, the market has made Tuesday lunchtimes a real treat.
Get down to Humanities Bridgeford Street and treat yourself over lunch.  
To tempt your tastebuds, here's a taste of what's on offer:
Mio Pizza - classic wood-fired pizza
Nila's Burmese Kitchen
Fritto Italian street food
The Otto-men - a unique take on falafel and other Middle Eastern mezze
And much more!
Follow on social media: 
Web: www.levymarket.com 
Facebook: www.facebook.com/levymarket  
Twitter: @levymarket