Before I die…
07 Mar 2017
Public art project showcases our deepest wishes here on campus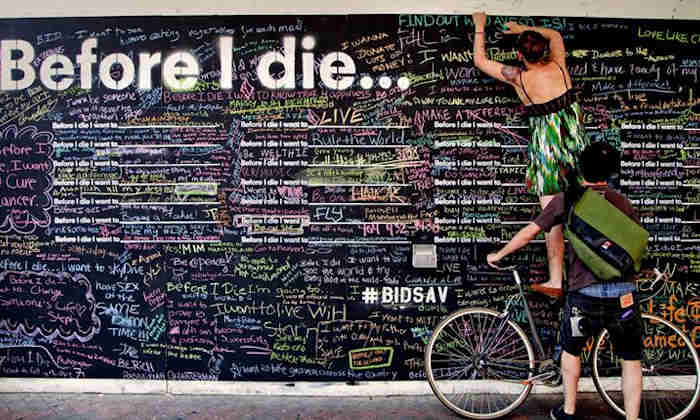 If you're wondering what the giant four-sided chalkboard outside University Place is, wonder no more.
It's an international public art project showcasing the deepest wishes of those around us, installed as part of the SICK! arts and health festival.
After losing someone she loved, artist Candy Chang channelled her grief and depression into the project, covering a crumbling house with chalkboard paint and stencilling it with the prompt: "Before I die I want to…"
The project has now been created in over 70 countries, including Iraq, China, Brazil, Kazakhstan, and South Africa. And reveals the community's longings, anxieties, joys, and struggles.
So what does our community long for?
There's the obvious – "travel the world", "live a life" and even "write on this wall".
There are surprises – "get a unicorn".
And there's the heartbreaking – "get her back" and "see Liverpool win the league".
For more information, or write your own deepest wish, visit the green space University Place, or you can go online and visit: