Tell us your running story and you could meet Olympic athlete Greg Rutherford
03 Mar 2017
We're looking for runners past and present for the official Great Manchester 10k Run launch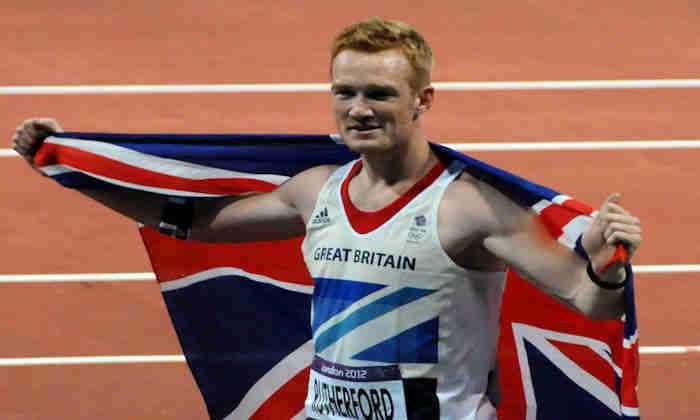 On Wednesday 8 March at 10:00am, Olympic gold medallist Greg Rutherford will be here at the University to promote this year's Great Manchester 10k Run including the Universities record breaking entry.  
It will be a great opportunity for runners past and present to meet and chat with one of Britain's best-known athletes.
Immediately afterwards, Greg will be officially launching this year's race.  There will be 15 runners alongside him to celebrate the last 15 years of Manchester's leading sports participation event, which has grown in popularity every year.  
We're looking for between 6-8 volunteers who ran last year or are set to run this year to support our internal promotion and meet Greg, 2 of which will supplement the 15 runners for the race's official launch. 
Where possible we would like runners to wear their purple T-shirt and medal from previous years and talk about your motivations for taking part and the inspirational story that you may have.  Whether you've raised money for charity, or overcome the odds – or intend to this year – we want to hear from you!
For the official launch, you would need to be available between 10am and 12 noon and be able to get to the Hilton Hotel in Deansgate. 
If you would like to be considered, please email gmr10k@manchester.ac.uk by 10am on Monday 6 March telling us inspirational story.
And there's still discounted places available for staff, students and alumni who'd like to take part in this year's race.