Still time to get a discounted Great Manchester 10k Run place
01 Mar 2017
More than 1,550 staff, students and alumni have already signed up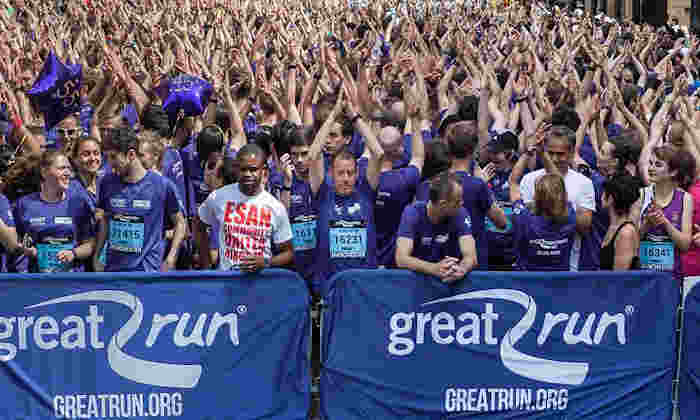 Join us on Sunday 28 May for the discounted price of £25 for staff, £20 for students, for the first 3,000 to sign up. You will get a FREE purple technical running T-shirt too! The standard entry fee is £38 so this is a significant discount.
A discounted price of £30 is available to the first 200 alumni to sign up to run and raise money for scholarships, student support or research at the University. 
The deadline for applications is 4 April, so dig those running shoes out and whatever your motivation, let's make a University purple starting wave again!
There's lots of training support for everyone taking part, including running plans for you to follow and a number of running groups across campus for all levels of fitness.  It's not too late to start training.
This year, we are supporting the University's social responsibility agenda by raising over £150,000 for some fantastic charities. More information on this will appear in the coming weeks.
If you need more information about any aspect of the event please see our Frequently Asked Questions or email the UoM 10k team.