Take a break for Fairtrade fortnight
28 Feb 2017
Come along to the Atrium in University Place and enjoy some Fairtrade drinks and treats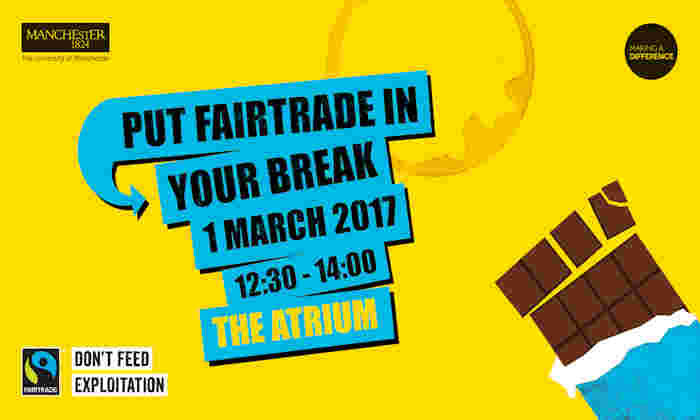 The Green Impact team will be running an event on 1 March from 12:30pm until 2pm in the Atrium at University Place to promote Fairtrade Fortnight.
The team is collaborating with staff from the Atrium to share different Fairtrade foods, tea and coffee and have a communal break with staff and students from across the University. 
There will be delicious baked goods and treats so come along and show your support, and put Fairtrade in your break!
The event is free to attend but there will be a collection pot for Tradecraft, a charity that sells Fairtrade goods, if you wish to donate. 
The team look forward to welcoming you!