bluedot 2017 announces more artists
23 Feb 2017
Goldfrapp, Vitalic, Hawkwind and Mr. Scruff join the bill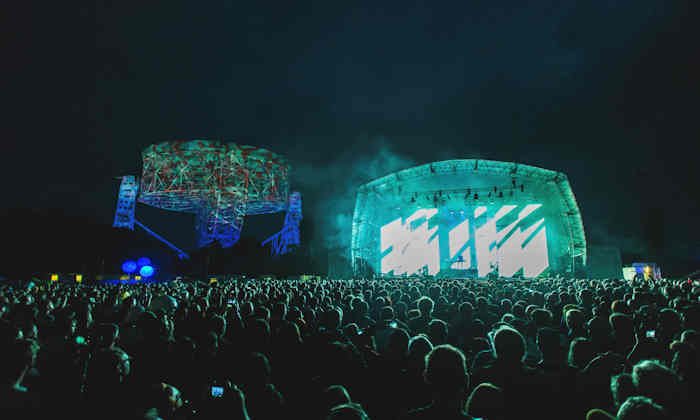 Taking place 7-9 July, bluedot – the unique festival at Jodrell Bank Observatory that fuses music, arts and culture – has added a second wave of artists to its already impressive bill. 
Announced today is art-electronic duo Goldfrapp. Fronted by ethereal chanteuse Alison Goldfrapp their show heralds a return to live performances with the promise of new material from the eagerly anticipated seventh studio album Silver Eye. 
French electronic maestro Vitalic, known for his genre-busting blend of techno, electro, house and disco also joins the bill. 
Legendary space-rock survivors Hawkwind are also welcomed to the eclectic line-up. Celebrating a career of almost 50 years Dave Brock has led this constantly morphing band through multiple genre experiments.
Also featured is a strong DJ line up including nu-jazz noodler Mr. Scruff, hip hop turntabalist DJ Yoda with an exclusive History of Gaming set, broadcaster and radio jock Eddy Temple Morris and cut 'n' paste experimentalist DJ Cheeba. 
Festival director Ben Robinson said: "The team are thrilled to announce another batch of amazing artists for this years festival. 
"Stay tuned for more intergalactic announcements as we continue to put together a very unique weekend of music, science, arts, technology and the exploration of space in partnership with the renowned Jodrell Bank Observatory."