SICK! Festival returns to Manchester and Salford in 2017
21 Feb 2017
SICK! Festival returns to Manchester and Salford in 2017 exploring belonging and identity, trauma and well-being through an outstanding international programme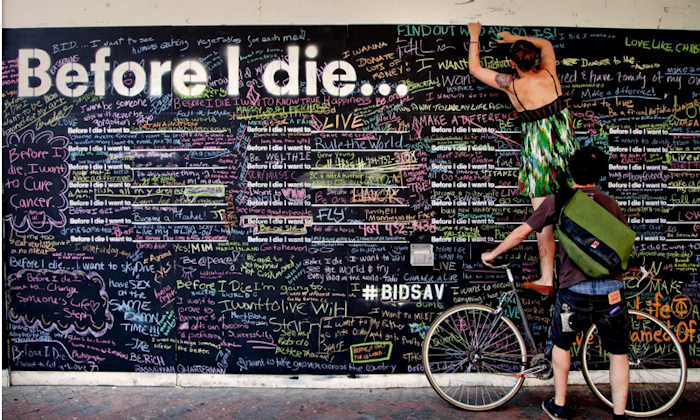 The award-winning SICK! Festival returns to Manchester and Salford from 8 to 25 March 2017 with a three-week programme taking place across the city and with venue partners The Lowry, HOME, the Whitworth, Contact and STUN.
SICK! 2017 highlights include:
The UK Premiere of SICK! Festival commission Five Easy Pieces by controversial Swiss Theatre Director Milo Rau. In Five Easy Pieces, Milo Rau worked with seven children to explore the emotional and political absurdities and bottomless pits of the adult world. The piece asks how children can understand the significance of narrative, empathy, loss, subjection, old age, and the horrors sometimes inflicted on them by adults.
The SICK! Co-commission and UK Premiere of There is a Light: BRIGHTLIGHT by Manchester's own Contact Young Company (UK) with performance-maker Brian Lobel, an original theatre production inspired by the findings of Brightlight, the first major study developed by young people for young people about their cancer care experiences.
The Game by THEATREclub (Ireland), exploring the act of buying sex. Devised from the testimony of women who are currently, or who have been, sex workers, The Game reveals the subculture of prostitution with its rules, its language and its power structures.
Michael Essien I want to play as you…by Ahilan Ratnamohan (Belgium) is a powerful and explosive football-dance-theatre performance exploring the line between hope and desperation for young African footballers who migrate to Europe in search of a life out of poverty.
Guide Gods, a SICK! Festival commission by Claire Cunningham (UK). Claire is disabled. Is it the will of a higher power? Is she paying for the mistakes of a past life? Is it a test for her, or a punishment for her parents? Could she, should she, be healed? Is she welcomed by all faiths or will it all prove just too inaccessible?
Before I die is a participatory public art project taking place in locations across Greater Manchester by Candy Chang (US) that invites people to contemplate death, reflect on life, and share their personal aspirations in public.
A programme of post-show discussions and debates run in parallel with the SICK! Festival international arts programme, with 82 speakers weaving in perspectives from academic research, clinical practitioners, public health professionals, charities and those with lived experience of the issues the festival addresses.
On the Couch discussions bring the public and expert panels together to reflect on issues from identity to illness, while the Living Library series provides unique opportunities to break down barriers and develop a genuine understanding of situations from someone else's perspective.
Of SICK! Festival's decision to make Manchester its new home, CEO and Artistic Director, Helen Medland said: "The move to Manchester was essential as the city offers exciting venues who want to promote challenging and thought provoking works. World class universities, extensive charity and community organisations, a local government leading the way in meeting societal needs and a population that we believe embraces the openness and inclusion that SICK! festival represents. We are very excited about how SICK! can connect with audiences across Manchester."
The festival is supported by Manchester Science Partnerships (MSP), whose Chief Executive, Rowena Burns, has welcomed SICK! Festival to the city, stating: "SICK! tackles issues that are of deep importance to us as individuals and a society. It is truly unique in the way that it brings together different voices and sectors, from the arts, from the community and from research. For this reason, MSP is delighted to support the festival. It makes a great contribution to our city, and we look forward to the 2017 festival with real excitement."
2017 will see the festival grow further across Manchester and Brighton in 26 venues with 82 speakers, 116 artists, 66 performances, 18 public installations, 14 UK premieres, 13 discussion events and 5 co-commissions!
Further information
To view the full SICK! Festival programme visit: