Pedestrian and cycle route closure
20 Dec 2017
Part of Sackville Street will be closed to pedestrians and cyclists from Tuesday, 2 January to Friday, 16 February 2018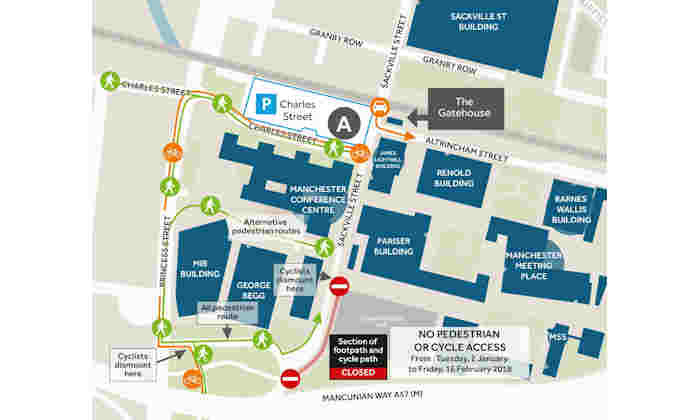 Part of Sackville Street will be closed to pedestrians and cyclists due to ongoing construction work on the Graphene Engineering Innovation Centre (GEIC).
The road will be closed between the Pariser Building and the Mancunian Way underpass from Tuesday, 2 January to Friday, 16 February 2018.
The University apologises for any inconvenience caused.