Celebrate Cycle to Work Day with Dr Bike and prizes
08 Sep 2017
Join in the nationwide celebration of cycling on Wednesday, 13 September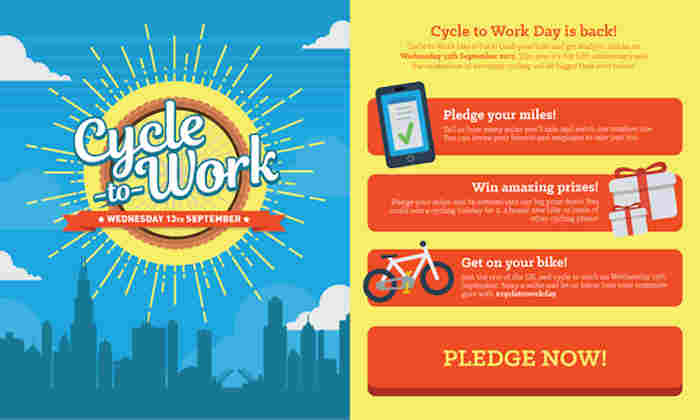 Taking part in Cycle to Work Day is simple. Visit Cycle to Work Day to pledge the miles that you'll be doing on the day.
Not only will you contribute to a nationwide totaliser, but you'll also be entered into a prize draw. You could win a cycling holiday for 2, a new bike or some cycling accessories!
The University of Manchester is proud to support Cycle to Work Day 2017.  We have organised a Dr Bike session for 13 September from 11am in University Place where cyclists can get a free basic 'health' check .  Spaces are limited so please email es@manchester.ac.uk to reserve your place.
Don't forget that you can save around 25%-35% on a new bike and safety equipment for work through the Cycle to Work Scheme.   The University has teamed up with Cyclescheme which has a network of over 1,300 independent cycle stores nationwide for staff to select a bike and safety equipment that is right for your lifestyle.  
For more information visit: