Festival of new cinema, digital culture and art in Peak District National Park
06 Sep 2017
In 100 million years, what will the geology on the site of an abandoned server farm be like?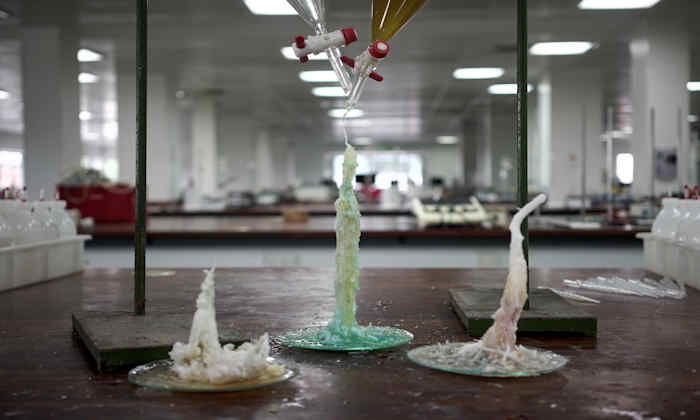 Dr Frank Mair from the School of Chemistry has been working with internationally renowned British designer Thomas Thwaites on a new work Chromobytes, to reveal to us the substances that go into archiving our digital worlds. 
Chromobytes will be exhibited as part of Digital Dark Ages - an exhibition exploring the possibilities and challenges we face when preserving our digital lives for future generations located under the earth in Treak Cliff Cavern in the village of Castleton. In an exploration of the materiality of digital objects, internationally renowned British designer, Thomas Thwaites, and materials consultant Sioban Imms, will create a series of sculptures, polluted with the metal ions from discarded hard disc drives that had held terabytes of digitally archived material. 
Abandon Normal Devices Festival 2017
Festival of new cinema, digital culture and art.
Castleton, Peak District National Park 
Thursday, 21 – Sunday, 24 September 2017
Across four days, Abandon Normal Devices festival will see a host of site-specific installations, world premieres and performances take-over the village of Castleton. From satellites to neutrino observatories, fossilisation to free-fall, this year's programme will reveal the earth's layers, from the drone's eye view to the sunshine-deprived depths of subterranean bunkers, exploring themes of verticality and deep time in a series of prophetic, provocative and uncanny reflections on the earth.
To book, Festival Passes and individual tickets now available to buy.