Museum director raising funds for Courtyard Project
17 May 2017
Dr Nick Merriman is running a half marathon to raise funds for Manchester Museum's new Courtyard Project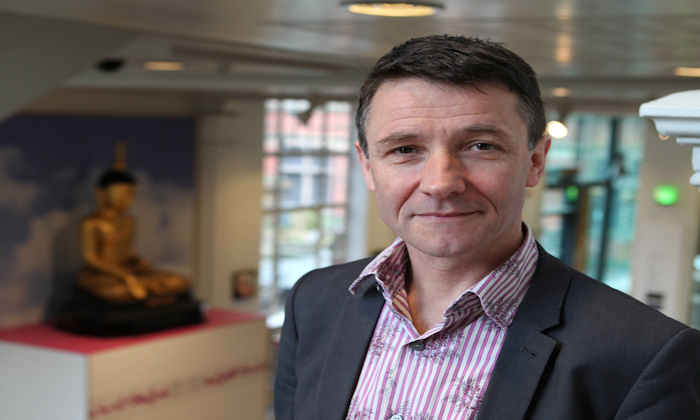 The Project will create a new space for special exhibitions, a new gallery dedicated to the history and culture of South Asia and a new entrance.
It's a big project, and a good chunk of the funding has already been raised, but the Museum need a final push to raise the remainder.
Nick said: "I'm running a half marathon (the furthest I've ever run) because I believe this is such an important project for Manchester. 
"It'll allow us to bring the kind of exhibitions to the city that normally only get shown in London, and the South Asia Gallery (which we're doing in partnership with the British Museum) will allow us to connect with the 14% of Manchester's population which is of South Asian heritage in completely new ways. 
"It will tell the history of the subcontinent from earliest times to the present, and crucially will tell the story of migration to the UK and the contribution of the community here. 
"We'll have a new, much more visible entrance near the Oxford Road, and new facilities for visitors. It's due to open in 2020, and is projected to increase our visitors from 450,000 to 700,000."
If you would like to sponsor Nick, you can donate through his JustGiving page.