The Global Development Institute celebrates its first birthday
14 Feb 2017
More than 100 journal articles and £5m in funding, public engagement and research impact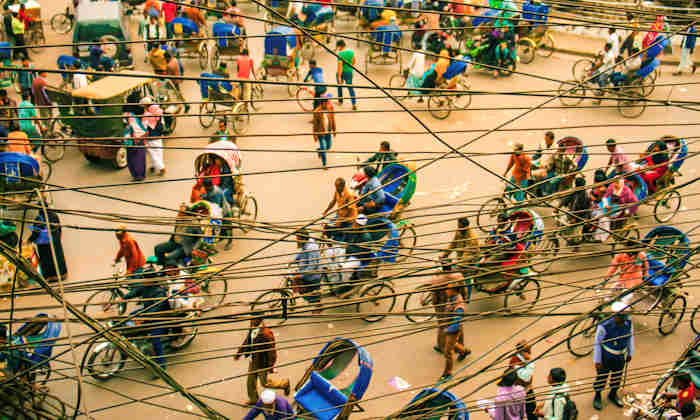 The Global Development Institute (GDI) is celebrating one year of cutting edge research into global development.
The GDI was launched in February 2016 with a lecture by the Head of Oxfam International, Winnie Byanyima on inequality, bringing together the Institute for Development Policy and Management and the Brooks World Poverty Institute.
The first year of the GDI has seen their research go from strength to strength, with academics bringing in over £5 million in research funding. In particular, the Effective States and Inclusive Development Centre receiving £3.1 million from the Department of International Development to continue their ground-breaking work until 2019.
In the last 12 months, researchers from the Institute have published over 100 journal articles, 20 book chapters and six books, including Bina Agarwal's compendium Gender Challenges and David Hulme's Should Rich Nations Help The Poor?
Executive Director, Professor David Hulme, said of the Institute's first year: "The first year of the GDI exceeded all expectations. Our academics have carried out ground-breaking research, been awarded over £5 million in grants and have had a real impact upon the world. I am incredibly proud of everything we and our partners around the world have achieved and I am excited to see what the next 12 months bring."
More information
To read the highlights of the GDI's first year, visit: