Campaign update: research beacons
15 Dec 2016
One of the priorities in the University Communications and Marketing Plan is the delivery of enhanced research communications around our five research beacons.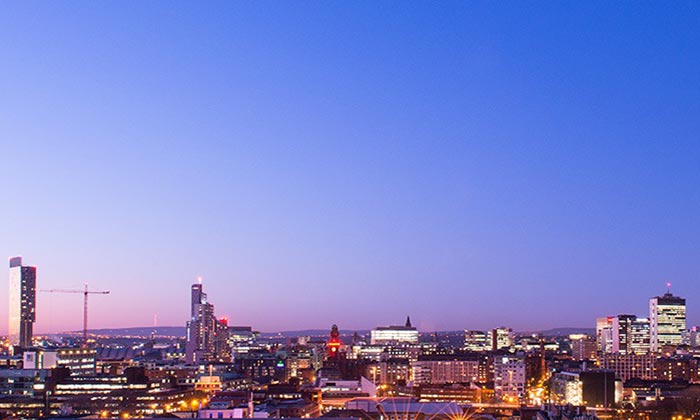 The University has adopted a campaign approach to promoting our research beacons, with a view to establishing a consistent and effective communications model with clear priorities and targets.
So, what progress has been made to date?
Meet the campaign team
A research beacons campaign team of marketing communications professionals has been in place since 1 August 2016, and consists of:
Adam Pollard – Research Beacons Coordinator
Caroline Boyd – Addressing global inequalities
James Tallentire – Advanced materials
Kate Tidman – Cancer
Vicky Plane – Energy
Lesley-Ann Miller – Industrial biotechnology
An early task for the team has been devising and agreeing on a coordinated and targeted beacons campaign strategy, which was recently approved by Professor Luke Georgiou, Vice-President for Research and Innovation.
The main campaign strategy will be complemented by beacon-specific strategies, supplemented by workshops for staff in each beacon. The first workshop for Addressing Global Inequalities has already taken place, receiving much positive feedback, with an Energy workshop scheduled for January.
Coordinated campaigns
The first targeted cross-beacon campaign focused on a set of six new research beacons videos, featuring the academic leads for the research beacons, which were launched over a two-month period. Each video launch was timed to coincide with a relevant beacon-specific event and was supported by social media advertising.
The videos generated an average of 89,000 impressions and were watched on average by more than 1,300 individuals.
The first targeted beacon-specific campaign for addressing global inequalities focused on October's Habitat 3 conference in Ecuador, which set out the United Nations' New Urban Agenda – a guide to the sustainable development and planning of urban developments across the globe.
The campaign produced several blog and vlog posts, video diaries, a radio interview and national news coverage, and generated extensive social media engagement.
What's next?
In the coming months, the team aims to:
launch e-marketing sign-up on the corporate website;
explore a partnership with a science/filmmaker focused on our energy research;
plan specific campaigns for individual beacons around relevant topical events, such as World Cancer Day.